Ethiopia Prefab House Project
Zhongtai House has recently completed a prefab house project in Ethiopia, covering a building area of 3000 square meters. The project showcases the company's expertise in the field of prefabricated housing solutions. Constructing such houses offsite and delivering them to the site is a cost-effective and time-efficient way to meet the housing needs of modern society. The modular steel frame design also offers flexibility and durability to withstand various weather conditions. Moreover, prefabrication leaves a low carbon footprint, contributing to environmental sustainability. With our advanced technology and professional team, we are committed to delivering high-quality prefab houses globally, meeting diverse demands for residential and commercial purposes.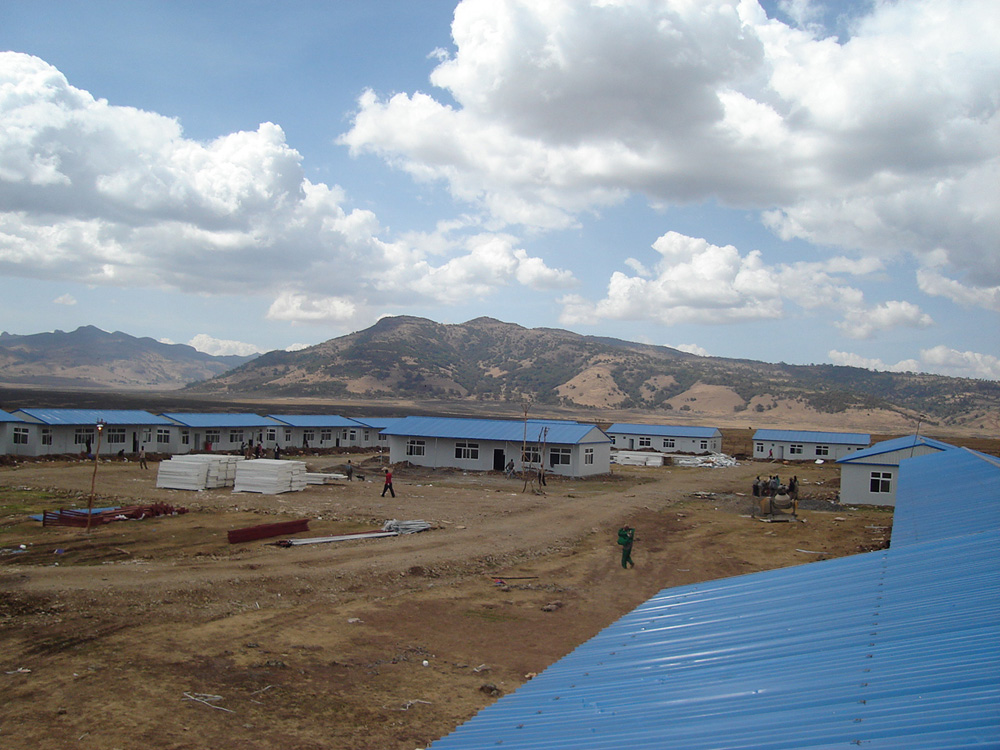 Prefab house project in Ethiopia, Building area: 3000 square meters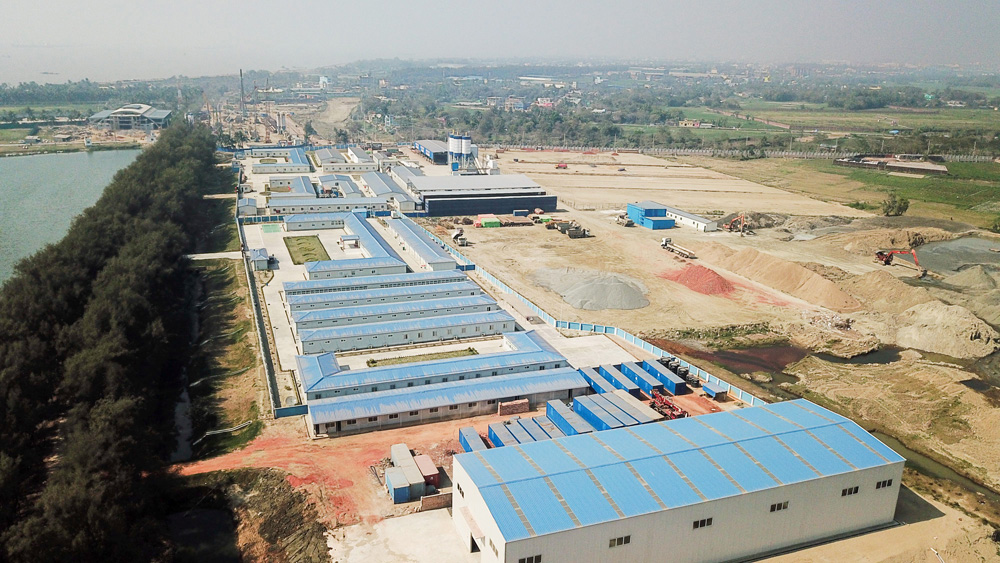 The Ethiopian Jima Industrial Park Project, steel prefabricated buildings area: 3028 square meters,
Contractor: Overseas branch of CCCC First Highway Bureau Group Co., Ltd,
Established in 2018, Zhongtai Company is a top-tier supplier of high-quality prefabricated container houses in China. Boasting a number of advanced production lines and an annual output of 70,000 sets of flat pack container houses, the company invested 250 million RMB to set up two production bases in Guantao Industrial Zone, Handan City, Hebei Province, and Langfang respectively. In addition to the headquarters manufacturing base which covers a total area of 66,667 square meters, Langfang serves as an assembly base, with a total area of 26,667 square meters for the assembly factory. The company has marketing bases in major cities like Beijing, Tianjin, Wuhan, Xi'an, Guangzhou, Sichuan, and Xinjiang among others, and has passed ISO14001, ISO45001, ISO9001, SGS and other certifications. Looking ahead, the company established an overseas marketing department in Feb 2022, to provide professional one-stop services for domestic and foreign engineering camps. Zhongtai has signed long-term cooperation agreements with China Railway, China Construction, CMCC, and other companies, having supplied products to the Wuhan Leishenshan and Huoshenshan makeshift hospitals. In 2021, Zhongtai sold more than 20,000 sets of container houses and is continually working towards being the leading prefab container home manufacturer.