Djibouti Steel Structure Engineering Building Project
Djibouti Steel Structure Pre-Engineered Steel Building with H-beam heavy steel, square meters: 36,000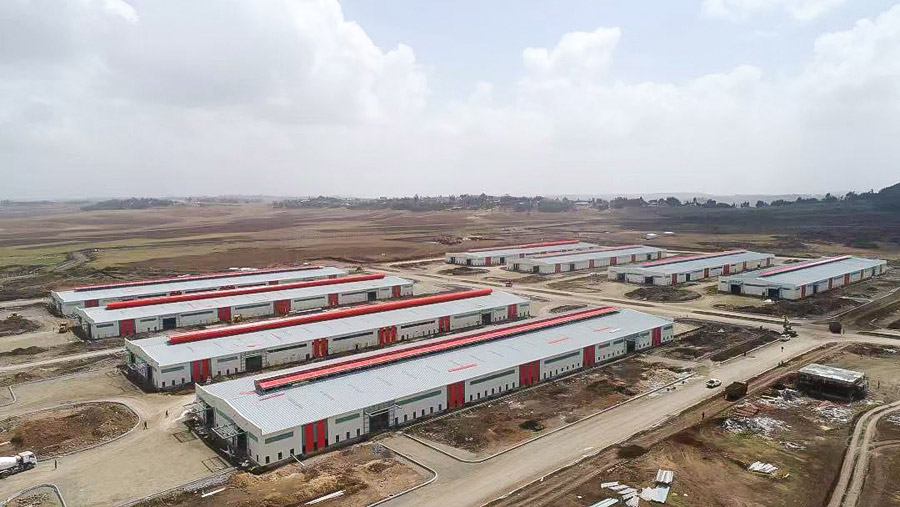 Steel Structure Warehouse construction in Djibouti by ZT Housing
Djibouti, a small country in East Africa, is making strides in infrastructure development, with several pre-engineered steel buildings popping up around the capital city, Djibouti City. The latest addition is a 36,000-square-meter steel structure warehouse, constructed using H-beam heavy steel, which was supplied by ZT Housing.
Pre-engineered steel buildings have become a popular choice due to their speed of construction, durability, and cost-effectiveness. These buildings are constructed using pre-fabricated parts that are engineered to fit together perfectly, reducing the need for on-site cutting and welding.
ZT Housing is a leading provider of pre-engineered steel buildings, with years of experience in the industry. They have a team of skilled engineers and technicians, who work closely with clients to design and construct high-quality buildings that meet their needs.
The steel structure warehouse in Djibouti is an example of ZT Housing's expertise in pre-engineered building construction. The use of H-beam heavy steel has provided the building with a strong and durable framework, capable of withstanding harsh weather conditions.
The 36,000-square-meter warehouse will serve as a storage facility for a variety of goods, from consumer products to industrial machinery. The pre-engineered construction has ensured that the building can be erected quickly, reducing downtime for the clients and allowing them to start using the facility as soon as possible.
In addition to being cost-effective and easy to construct, pre-engineered steel buildings are also environmentally friendly. The use of steel, which is 100% recyclable, means that these buildings have a low carbon footprint and contribute to sustainable development.
The pre-engineered steel structure warehouse building in Djibouti is a testament to the effectiveness of pre-engineered building construction. ZT Housing's expertise in the field has allowed them to deliver high-quality pre-engineered buildings that meet the client's needs and provides a cost-effective solution for their storage needs. As more countries turn to pre-engineered steel buildings for their infrastructure needs, ZT Housing remains a reliable partner in the industry.